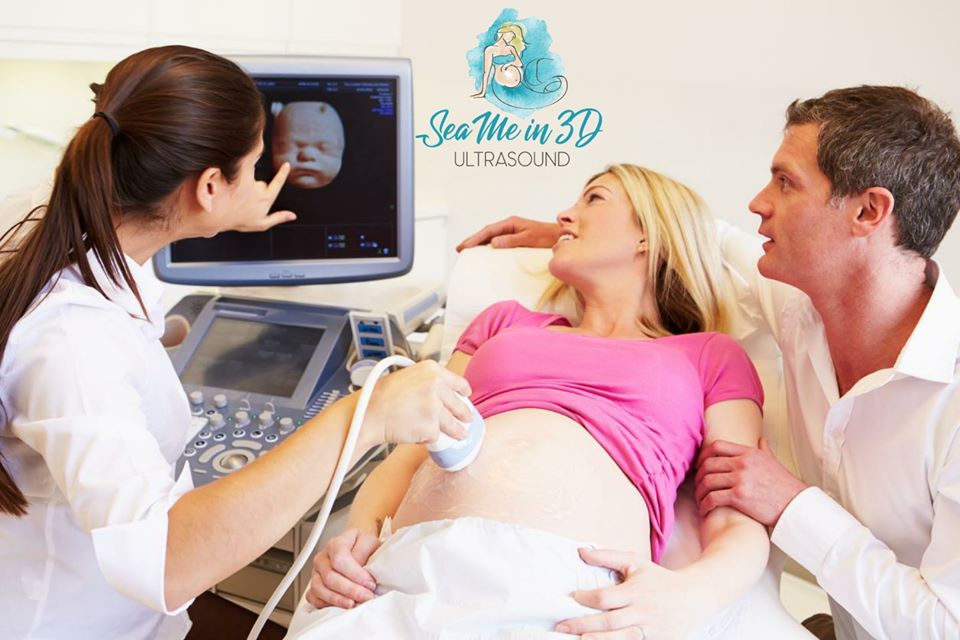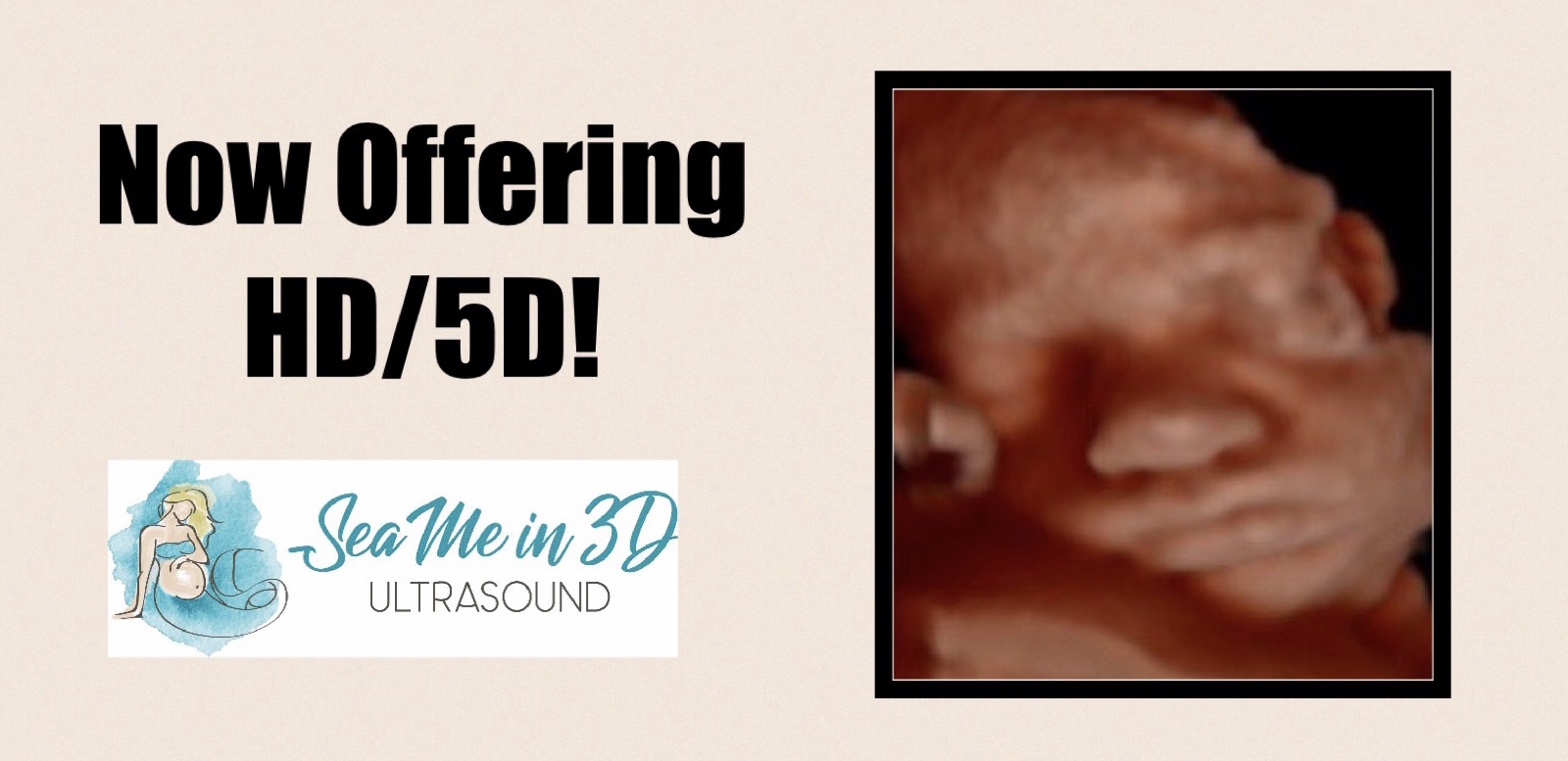 At Sea Me In 3D we can show you your baby through every stage of your pregnancy. From listening to your baby's heartbeat for the first time, to finding out your baby's gender, and discovering their personality with a 3D/4D/HD Ultrasound, choose Sea Me In 3D for your pregnancy journey.
We have a large ultrasound theater with a beach inspired spa like atmosphere with room for the whole family. We can accommodate up to 15 guests! Family can't make it? We offer FREE live streaming. We send you a link and your family can watch the ultrasound session LIVE from anywhere!
We block out an hour for every 3D/4D/HD appointment so you never feel rushed! This allows time to try different techniques if the baby is not positioned correctly. We also offer FREE re-do's at the technicians discretion if we can't get good pictures.
Take home a stuffed animal with a recording of your baby's heartbeat inside, or a custom made piece of jewelry of your baby's actual heartbeat. Join us for an unforgettable experience and a memory you will cherish forever.
We always have a special going on, call us today to find out our current promotions.
We price match any competitor within Orange and Osceola County.
2701 Michigan Ave, Suite I, Kissimmee, FL 34744 • [email protected] •

©2017 Sea Me in 3D. All Rights Reserved. iSynergy Ultrasound Website.